Executive Committee: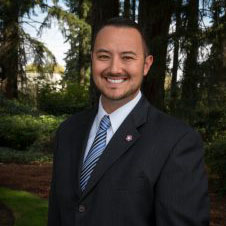 Jason Jordan, Republic Services, 2019 WACC Board Chair
Jason Jordan is the General Manager for Republic Services, Portland Metro/North Valley Region. Mr. Jordan is responsible for the overall business operations of 9 divisions which employ 265 people generating close to $100m in annual revenues. With over 90 service routes ranging from the Washington border down through Marion County, his operations support 21 city and county recycling and waste needs. Mr. Jordan brings over 13 years of progressive leadership and management experience.
Jen Berg, TwinStar Credit Union, WACC Treasurer
Jen Berg is privileged to work with TwinStar Credit Union as the Wilsonville Branch Manager. With over 20 years of experience in the financial industry, she is passionate about helping businesses and individuals succeed financially. She enjoys helping people develop a budget, formulate short-term and long-term financial plans, and save money. She is excited to work with the diverse and strong chamber board to help our community and businesses thrive.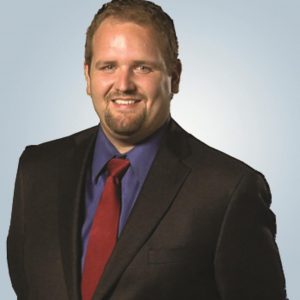 Kyle Bunch, American Family Insurance, Past WACC Board Chair
Directors: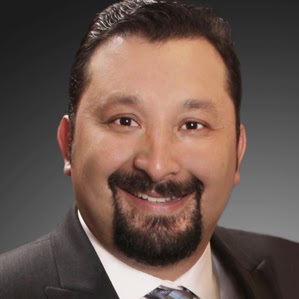 Jaimy Beltran, Beltran Real Estate Brokers (Keller Williams Realty)
Camie Calderon, Classic Choice Payroll Solutions
Camie Calderon is a managing member of Classic Choice Payroll Solutions, a locally women-owned full-service payroll provider. Solutions include payroll processing, payroll tax management, time and attendance and HR resources all tailored to your needs. A payroll company that you love? That's Classic.
Donna Crace, The Total Development Center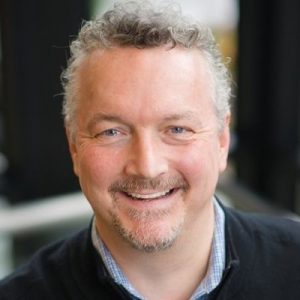 Brad Kleiner, Sandler Training
Brad Kleiner is the owner of Sandler Training, with over 25 years of experience in real-world sales and executive leadership positions ranging from a co-founder of a small bootstrapped startup to an executive VP/GM for a billion-dollar international media company. Brad is dedicated to working with business owners, principals, sales managers, salespeople and non-selling professionals to give them the behaviors, attitudes, and techniques to reach their full potential in sales. Brad now focuses his talent on helping the Northwest's top companies achieve their goals, increase their revenue, and lead the way in their industry.
Debby Mager, Oregon Eye Specialists PC
Debby Mager, Marketing Manager at Oregon Eye Specialists, is a resourceful and accomplished sales and marketing leader with more than thirty years of experience across a variety of fields. Her cross-section of industry experience presents a unique insight into many different marketing markets. She gets excited about the creative journey of brand development across multiple marketing platforms and the analytics behind great campaigns. A self-proscribed introvert and extrovert, Debby is equally interested in the numbers and stats, as the people either driving or being impacted by a business and its various marketing initiatives.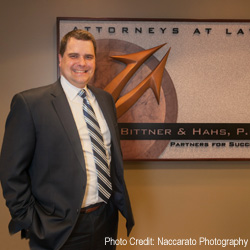 Eric Postma, Bittner & Hahs, P.C., Ex WACC Officio
Eric Postma, an attorney with Bittner & Hahs in Lake Oswego, has a long history of volunteering in Wilsonville, where he is raising his family. Postma's law acumen is of great value for the chamber, especially his experience with business litigation, employment law, and general business transactional practice. Currently, Postma is a member of the Wilsonville Planning Commission and he looks forward to continuing the work that has been done on the city's sign code and other economic development initiatives during his term on the board.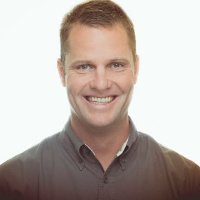 Jimmy Severson, Centrex Construction, Inc.
Jimmy Severson, Director of Business Operations at Centrex Construction, brings a wide amount of knowledge to the board as his company is involved with Commercial, Aviation, and Industrial construction. Aviation has played a huge role in his life and as an active aviator, he sees the value in the Chamber's involvement with the Aurora Airport.
David Stead, Langdon Farms Golf Club
As general manager of Langdon Farms Golf Club, David Stead has the experience on how to grow a membership-based organization. Stead has steadily increased his role in the Chamber over the past few years, being involved in the Government Affairs Committee. His family recently moved to Wilsonville and participates in many community functions. Stead sits on the City of Wilsonville's Tourism Task Force.
Shelly Tracy, Clackamas Community College